Curriculum vitae of Mag. Florian Hagenauer, MBA
Florian Hagenauer graduated with a master's degree in business administration from the University of Economics and Business Administration in Vienna in 1986.
In 1987 he joined Oberbank, where he worked in what was then the Foreign Department, later renamed the "Bank Relations and Payment Systems" department. In 1994 he was appointed Prokurist (authorised signatory) for the entire bank, and in 1999 became Deputy Head of the Organisation department. He completed the LIMAK General Management Programme in 1999 and concluded the LIMAK MBA Programme in 2005.
In 2005 Florian Hagenauer was appointed Managing Director of DREI-BANKEN-EDV Gesellschaft (now 3 Banken IT GmbH). In 2008 he returned to Oberbank, taking over the function of Head of the Organisation Department. In 2009 the Supervisory Board appointed him to the Management Board of Oberbank AG. He is also President of 'Verein der Förderer der OÖ Landmuseen' and LIMAK Austrian Business School and auditor of the Federation of Austrian Industries in Upper Austria.
Supervisory board mandates in Austrian and international companies and other functions:
Member of the Supervisory Board of Energie AG Oberösterreich
Member of the Supervisory Board of Wüstenrot Wohnungswirtschaft registrierte Genossenschaft mit beschränkter Haftung
Member of the Supervisory Board of VA Intertrading Aktiengesellschaft
Functions in associated companies:
Chairman of the Supervisory Board of 3-Banken Wohnbaubank AG
Advisory Council member of 3 Banken IT GmbH
Advisory Council member of Oberbank Service GmbH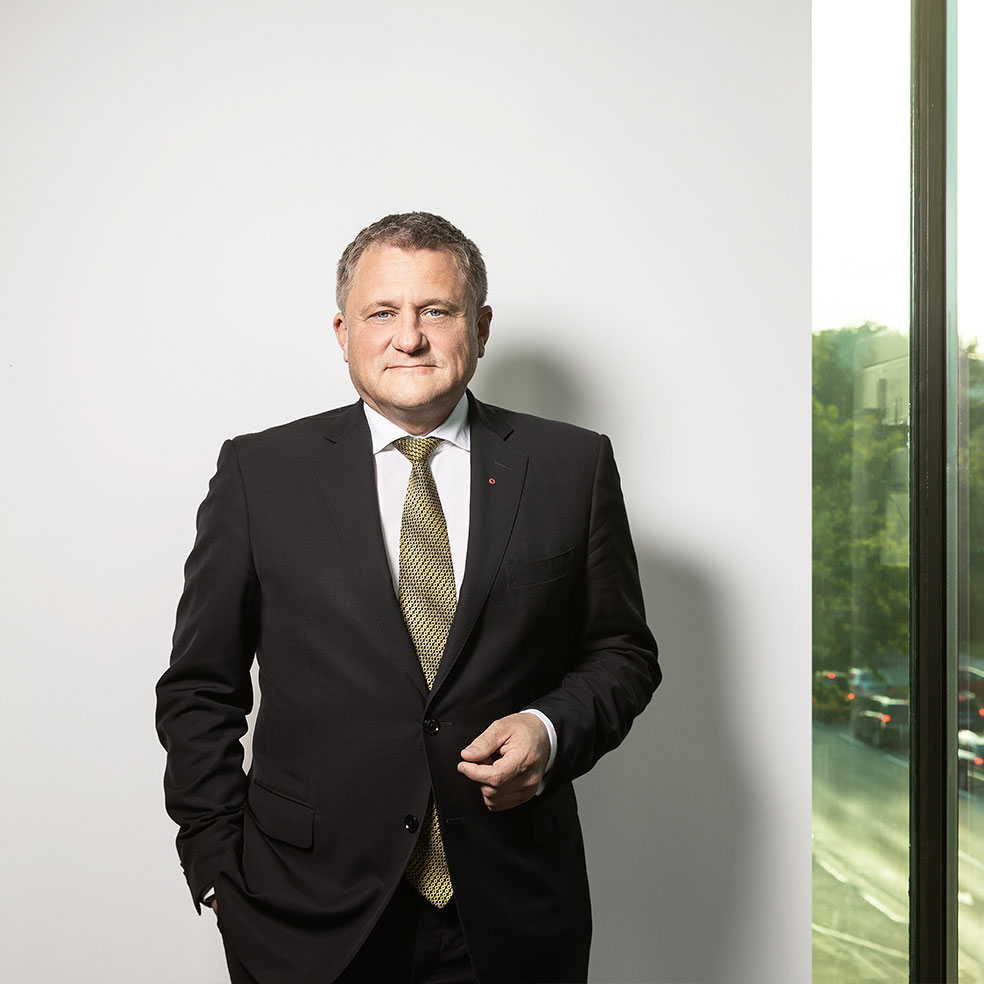 Mag. Florian Hagenauer, MBA
Quelle: Peter Rigaud